Diesel & Gas generator sets
---


We package
SAVOIA Generator sets

with a customer's choice of DIESEL,

BIODIESEL, GAS or BI-FUEL engines, whichever is most suitable for your needs
¿Why should your business have a power generator?
When we talk about power generator we always think that it will be used only at times when power is missing (stand by service).
But that's not the only benefit of having a business power generator.
Owning a power generator set ensures that your business is supplied with power at the most important times of the day, such as a server backup, or as

solution for lowering the utility bill

,by powering up the machinery during seasonal time or PEAK hours (peak shaving service).

Another common use of power generators for businesses is

to support additional demand

, considering the savings that can be achieved by using the generator when properly applied.

** When the load is thyristorized type, Marathon or Newage type
alternators with
PMG exciters
are used
SAVOIA brand new Generator Sets - Standard package

Full Diesel, HFO, Gas or BiFuel, 4 stroke, air or water cooled, direct fuel injection, with electronic or mechanical
flyball governor, lubricating oil, fuel and air filters. Industrial silencer, electric starter and battery. Average fuel
consumption 185-200 g/Kwh. Separated fuel tank.

ALTERNATOR (3x400/220 volts, 50/60 Hz, 1500/1800 rpm)
Flexible disc SAE coupling with engine, sinchronous, 3-phase, brushless with PMG (>150 KVA), self-excited.
NEMA class H insulation, voltage regulation +/- 0,5%. Meets or exceeds IEC, VDE, NEMA, IRAM standards.


CONTROL PANEL
Steel box, Digital A.C. ammeter, AC voltmeter and frequencymeter, moulded case circuit breaker with overload
protection for generator. Be24 electronic device for automatic start, engine protection and overspeed
(Automatic shutdown) , push-botton for manual/auto starting selection.

CHASSIS
Steel "U" profiles made, for supporting engine-generator assembly with vibration pads


WARRANTY: Our gensets are covered by International warranty & after sales service rotection through the
respective worldwide support network of each Engine's manufacturer

Available Options

- Bi-Fuel kits (Gas+Diesel) for burning up to 80%
cheap natural gas (NG or CNG) in any diesel or
HFO fueled engine
- None modification needed
- Up to 1500 HP engine each kit
- Price BF15: U$S 15.800.- FOB Buenos Aires

** The economic way for turning the Stand By gensets in
peak shaving ones!

- 400 hz GPU diesel gensets on trailer
for aircraft's in-land service

- 50 or 60 Hz frequency
- Alternator's voltage up to 13.8 kV
- Gas (natural, coal mine, bio) or LPG fuels

- Remote radiator systems
- Water & oil sump preheater
- Mobile trailer & soundproof canopy





-

SELCO

Automatic transfer switches allows the

inverse synchronizing

(prevents the second

power-off when the network comes back) for

emergency power

- Affordable

AVR

replacement

for Marelli, Stamford,

Meccalte, Marathon, Brush, Caterpillar alternators

-

Speed governor

0.5% with rotary actuator


- Standard cogeneration (CHP) devices


---
Special offer : 3 phase, 25kva-50hz, Std By
Diesel

gensets with ATS, into

a

soundproof

outdoors
canopy: U$S 4675.- FOB Asia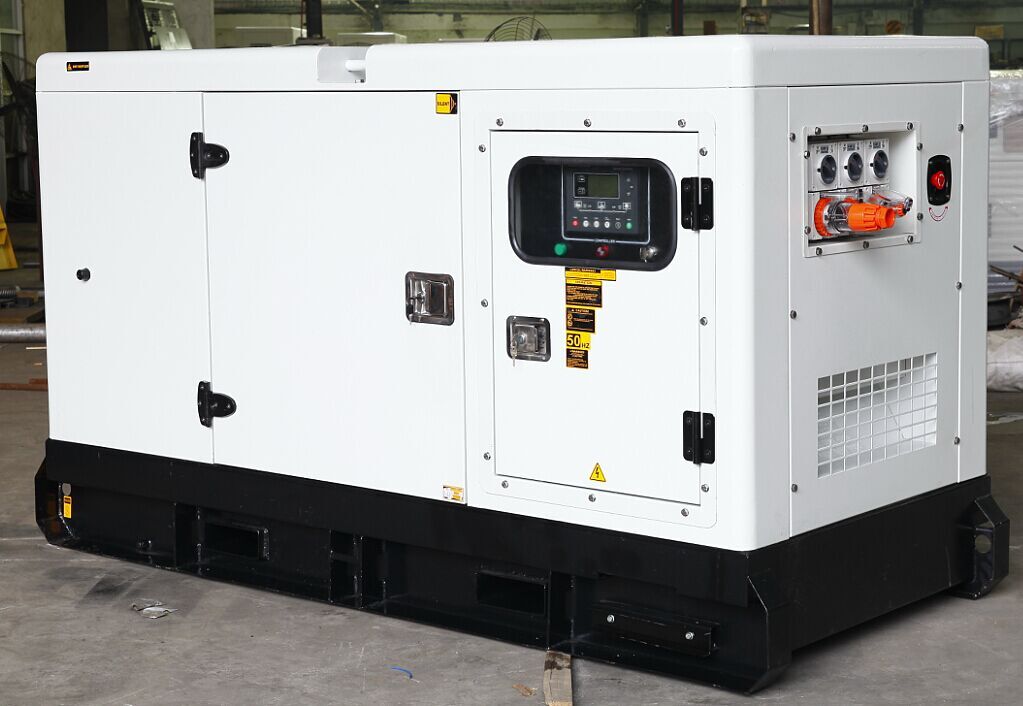 ---

Best priced!
SAVOIA std diesel g
ensets
from 15 up to 375KVA
, packaged with rugged heavy duty KOFO
diesel engines 1500/1800 rpm, and 3 phase brushless alternators. See PRICE LIST
here!
- INCLUDED: soundproof canopy, digital controller and automatic start/stop & transfer switch

** To receive
free
details and full container prices, send us an
email

NEW!
JICHAI brand HFO fueled

big gensets (2895-8700kw)

with MAN engines and SIEMENS
alternators

here!
---

OPTION: MOTOCOMB off-grid Hybrid system, with a renewable energy source
combination to get the lowest kwh cost!

Basics: one 5-10kw genset works

1- 2h only

at 90% load ( at the minimum specific fuel consumption) to full charge deep cycle batteries. With automatic start/stop.
Option: the batteries may be also charged with

hydro/wind/solar device

and the genset acts as a backup

Home loads

220V/50hz or 120V/60hz, are driven 24 x 24h from the batteries through the SPI power

inverter

.

Available DAILY ENERGY: 5/10/15 kwh continuous pure sine wave

(PSW) supply




** To get free details and prices, specify the required power and send us an email



---
Updated!

Full silent

SPI-2 Std By electronic power

** The system charges batteries when the lights are on, and delivers energy along the blackout

** No noise, no vibrations!, forget dangerous fuel refilling!

** Ideal for home or office to power up lighting, TV/DVD, computers, printers, cellular chargers, fridge,
small appliances, etc.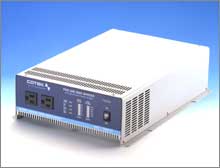 ** The KIt Includes:

Pure sine wave Inverter with a built-in 24-48VDC battery charger,
Power: 2 kw continuous, 4kw peak output, 110V-60hz or 220V-50hz

4 x 12 VDC , 200Ah, deep cycle batteries

Automatic transfer switch grid-SPI-grid

Basic system will run 4 hours
Run time can be extended by adding batteries
1 year warranty

** To receive free details and prices, send us an email
---
SAVOIA
gas

generating sets for burning biogas, syngas, natural, LPG, landfill, coal mine gas:

* HEAVY DUTY JICHAI brand, running 720 to 1200 rpm, 190 series and MAN engines, up to 4Mw, 50/60 hz


- Optional: cogeneration CHP plants





NEW!!: 2000 Kw continuous, 1000 rpm gas genset, on skids, radiator cooled, accepts
natural gas or filtered well gas from CH4> 76%

**Special price: USD 565,000.- FOB

---
| | | | | | | | | |
| --- | --- | --- | --- | --- | --- | --- | --- | --- |
| Ref | Status | Engine | Fuel | Designation | kW | kV | Hz | RPM |
| 358 | UNUSED | JENBACHER | GAS | JMS320 | 588 | 0.4 | 50 | 1500 |
| 360 | NEW | JENBACHER (12) | GAS | J320 GS | 1000 | 0.4 | 50 | 1500 |
| 332 | 20H '15 | CAT | GAS | CG170 (5) | 1000 | 0.4 | 50 | 1500 |
| 344 | UNUSED | CAT (3) | GAS | G3516 | 1030 | 0.38 | 50 | 1500 |
| 304 | UNUSED | CAT | GAS | G3516A | 1100 | 0.38 | 50 | 1500 |
| 312 | UNUSED | WAUKESHA | GAS | 7044GSI | 1150 | 0.48 | 60 | 1200 |
| 357 | UNUSED | CAT (35) | DO | 3512B | 1200 | 0.48 | 60/50 | 1800 |
| 351 | UNUSED'12 | MAN (2) | HFO | 7L21/31 | 1450 | 0.69 | 60 | 900 |
| 305 | UNUSED'14 | CAT HV(6) | DO | 3516B | 1500 | 11 | 50/60 | 1500 |
| 313 | UNUSED'18 | CUMMINS (7) | GAS | QSV91 | 1500 | 6.6 | 50 | 1500 |
| 318 | UNUSED'13 | DOOSAN MAN (8) | HFO | 9L21/31 | 1880 | 6.6 | 50 | 1000 |
| 345 | 280h'05 | CAT | DO | 3516B | 2000 | 0.48 | 60 | 1800 |
| 303 | UNUSED | CAT (3) | GAS | G3520HV | 2000 | 6.3 | 50 | 1500 |
| 309 | UNUSED'18 | CAT (4) | GAS | CG170-20 | 2000 | 10.5 | 50 | 1500 |
| 321 | UNUSED'11 | JENBACHER | SYNGAS | J620 | 2000 | 0.4 | 50 | 1500 |
| 350 | UNUSED'17 | MWM (2) | GAS | TCG2020 | 2000 | 11 | 50 | 1000 |
| 319 | NEW | JICHAI | GAS | L20190ZLT | 2200 | 6.6 | 50 | 1000 |
| 342 | UNUSED'12 | JENBACHER | GAS | JMS620 | 2240 | 0.415 | 50 | 1500 |
| 331 | UNUSED'07 | CAT-MAK | HFO/LDO | 9CM25 | 2400 | 6.6 | 50 | 750 |
| 302 | 35h | MTU (3) | DO | 20V4000G43 | 2500 | 0.48 | 60 | 1800 |
| 356 | UNUSED'19 | JENBACHER | GAS | J626NA | 2678 | 11 | 50 | 1500 |
| | UNUSED | CAT/MAK (2) | HFO | 6CM32C | 2750 | 6.6 | 50 | 600 |
| 334 | UNUSED | WAUKESHA | GAS | 16VAT27GL | 2800 | 4.16 | 60 | 900 |
| 301 | UNUSED'00 | CATERPILLAR (2) | GAS | 3616G | 3100 | 6.6 | 60 | 900 |
| 361 | UNUSED '18 | JENBACHER | GAS | J620GF | 3119 | 11 | 50 | 1500 |
| 336 | 985h | MWM | GAS | TCG2032 | 3600 | 11 | 50 | 1000 |
| 338 | 3000h '99 | MAN-SSANGYONG (2) | HFO | 18V28/32 | 3600 | 6.6 | 60 | 720 |
| 323 | UNUSED | EMD (6 SETS) | DO | L12-710G | 3730 | 6.6 | 60 | 900 |
| 340 | UNUSED '10 | EMD | DO | L20-710 | 3950 | 12.5 | 60 | 900 |
| 335 | UNUSED | CAT | DO | 3612 | 4000 | 11 | 50 | 1000 |
| 341 | UNUSED | R ROYCE (2) | HFO | 40L9 | 4190 | 3.3 | 60 | 720 |
| 355 | UNUSED'18 | MWM (6) | GAS | TCG2032 | 4300 | 11 | 50 | 1000 |
| 347 | NEW'18 | MWM (6) | GAS | TCG2032V16 | 4300 | 11 | 50 | 1000 |
| 325 | UNUSED'16 | JENBACHER(2) | GAS | J624NL | 4400 | 11 | 50 | 1000 |
| 316 | NEW | JICHAI-MAN (5) | GAS | 12V3240 | 4500 | 11 | 50/60 | 750 |
| 308 | UNUSED'22 | CAT (2) | GAS | CG260 | 4500 | 11 | 50 | 750 |
| 307 | UNUSED'10 | CAT(8) | DO | 3616 | 4600 | 11 | 60 | 900 |
| 349 | UNUSED | CAT (7) | DO | C280-16 | 5200 | 11 | 50 | 1000 |
| 362 | UNUSED'09 | WARTSILA | HFO | W12V32 | 5300 | 11 | 50 | 750 |
| 315 | UNUSED'09 | CAT/MAK (3) | HFO | 12CM32C | 5500 | 6.3 | 50 | 750 |
| 324 | UNUSED | R ROYCE | HFO | 40V12 | 5585 | 6.6 | 60 | 720 |
| 333 | UNUSED | WARTSILA CUBE | HFO | 9L20 x4 | 6000 | 11 | 50 | 750 |
| 311 | UNUSED '09 | WARTSILA (X4) | HFO/DO | 9L20 | 6000 | 11 | 50 | 1000 |
| 346 | 75h '04 | WARTSILA (5) | CRUDE | 16V32LNCR | 6300 | 13.8 | 60 | 720 |
| 310 | 12000H'10 | WARTSILA (2) | GAS | W16V34SG | 6300 | 6.6 | 50 | 750 |
| 328 | UNUSED'09 | CAT/MAK (4) | HFO/DO | 16CM32C | 7300 | 11 | 60 | 720 |
| 326 | UNUSED'13 | WARTSILA (6) | DO/HFO | W16V32 | 7374 | 11 | 60 | 720 |
| 314 | UNUSED'13 | WARTSILA(6) | DO/HFO | W16V32 | 7374 | 11 | 60 | 720 |
| 352 | NEW'22 | CAT POWER BARGE | LNG | G3516C X 5 | 7500 | 11 | 50/60 | 1500 |
| 317 | 220h'03 | WARTSILA(2) | HFO | 18V32 | 8007 | 13..8 | 60 | 720 |
| 353 | UNUSED'11 | MAN-STX (8) | HFO | 18V32/40 | 8640 | 11 | 50/60 | 750 |
| 320 | NEW | JICHAI-MAN (5) | HFO | 18V32/40 | 8700 | 11 | 50 | 750 |
| 348 | UNUSED'17 | WARTSILA(2) | HFO | 20V32TS | 10000 | 11 | 50 | 750 |
| 327 | UNUSED'18 | WARTSILA | GAS | W20V34SG X 2 | 18000 | 13.8 | 60 | 720 |
| 362 | 3000h '10 | WARTSILA | GAS | W20V34SG X 2 | 18000 | 11 | 50 | 750 |
| 337 | UNUSED'10 | WARTSILA (4) | HFO | 4 x 12V26 A2 | 24000 | 11 | 50 | 1000 |
| 354 | NEW | EMD (9) | HFO | 20-710 | 30000 | 11.2 | 60 | 900 |
| 322 | 4000h '19 | JENBACHER | GAS | 8 x JMS620 | 30000 | 11 | 50 | 1500 |
| 343 | 10000h'01 | MAN CHP | DO/HFO | 3 x 18V48/60 TS | 57900 | 11 | 50 | 750 |
| 329 | UNUSED'15 | CATERPILLAR | HFO | 5 X 16CM32C | 78000 | 11 | 50 | 750 |

** All them are available, but subject to prior sale (please consult)
If you are looking for other machines, please send us an

, or talk by TELEGRAM chat> t.me/CMMIngenieria

---
19/09/23




---